The Vegan way of life is of growing interest to consumers, in ethical, environmental and nutritional terms. To guide you in your choice of products, different labels allow you to identify the truly Vegan products.
What is Vegan certification?
The Vegan label on most Nutriphys products guarantees that no products or by-products of animal origin are used.
The logo on packaging is a recognised label, the result of official certification (and not a marketing label, result of self-certification).
Certification by the European Vegetarian Union is obtained after analysis of different elements: origin of guaranteed raw materials of vegetable origin, production method, ingredients used as additives and those used in technological auxiliaries, manufacturing process, types of packaging (use of vegetable inks, no glues composed of animal materials), etc.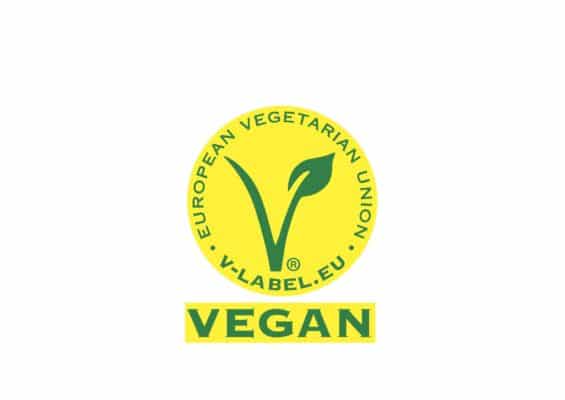 The V-Label, a guarantee of quality
The V-Label is an internationally recognized and accredited symbol for the labelling of vegan and vegetarian products and services. For consumers, it is the assurance of buying controlled products, and for producers, it is a guarantee of transparency and clarity.
The V-Label is registered in Austria, Belgium, Great Britain, Denmark, Luxembourg, Netherlands, Finland, France, Germany, Norway, Poland, Portugal, Slovakia, Spain, Switzerland and many other countries.
The European Vegetarian Union (EVU) is at the origin of the V-Label. The European Vegetarian Union is an umbrella organisation of many European organisations working in the field of veganism and vegetarianism, and aims to promote collaboration between them.
The European Vegetarian Union (EVU) is an independent certifying body, composed of experts in the fields of gastronomy, sales, marketing and nutrition who know and understand every aspect of the vegetarian market in every detail. They are therefore in a position to rule on product conformity. Only these labels can be qualified as 'official labels'. They have been licensing for over 20 years and use standardized work processes.
Nutriphys products that have obtained the Vegan label